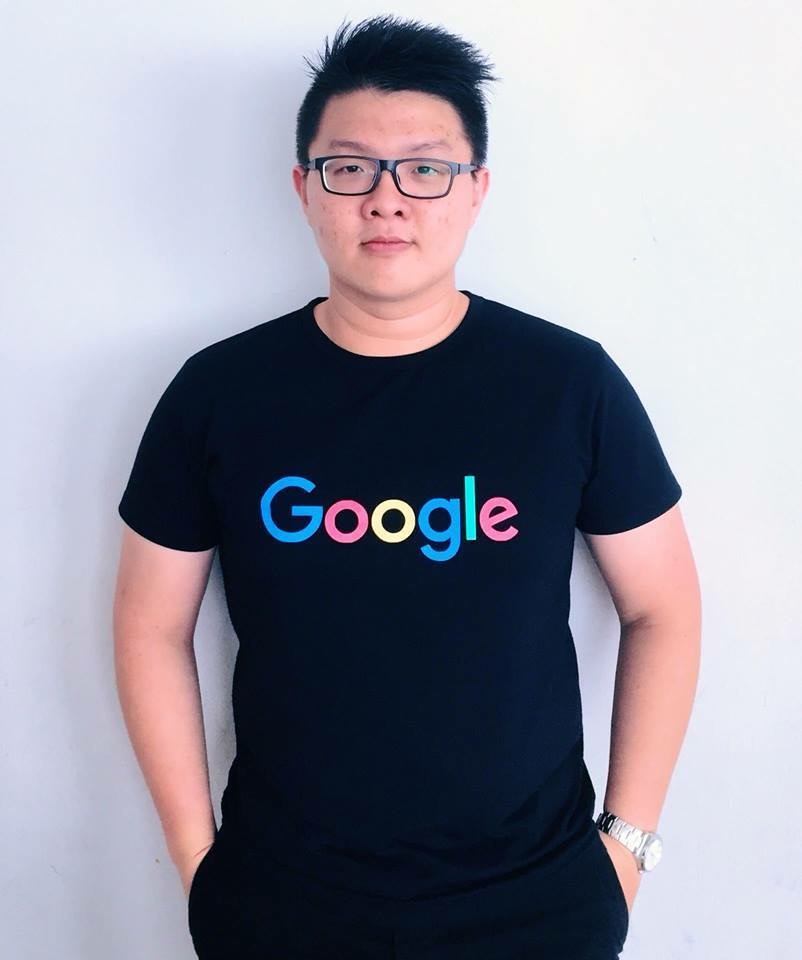 I'm

Seng
Freelance Developer, Technician and PC Enthusiast
From

Ipoh, Perak

Current City

Ipoh, Perak / Kampar, Perak

E-mail

hello[at]sengz.net

Contact No.

[Kindly Request Via Email]

Availability
Hello! I'm Seng, A web developer specializing in full stack web application development. Experienced with various stages of the development cycle for dynamic web projects. Well-versed in numerous programming languages including JavaScript, MySQL, and PHP together with background in project management and customer relations. Besides that, I do help local businesses getting online presence locally or internationally to increase their brand awareness.
Services
Web Application Development
Search Engine Optimization (SEO)
Google Analytics & Search Console
Google Street View / 360° Photo or Video Shooting
Portfolio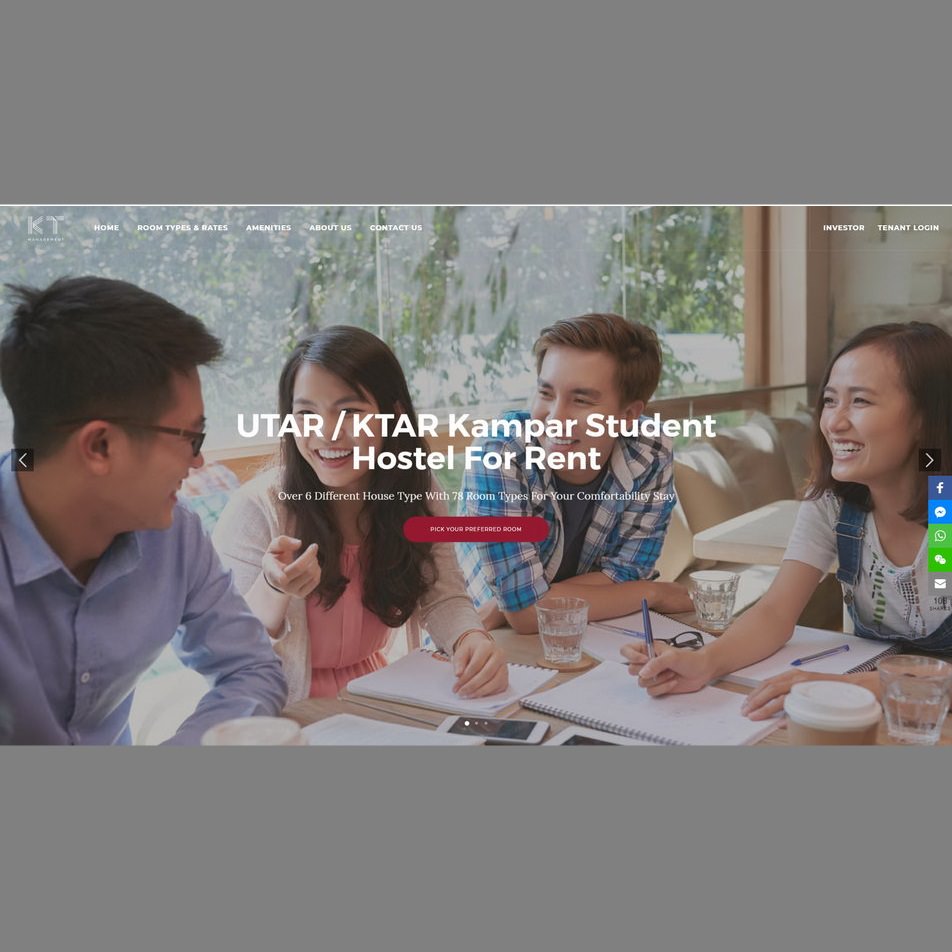 KT Management v3.0
As the successor of KT Management v2.0 which is also done by us, we've added a whole new experience for the visitor on visiting KT Management website by adding 360 degree room tour to their website. The 360 degree room tour gives the visitor a better understanding on how the room looks like without the need of physically visiting the location.

Professional 360 degree photoshooting is included with the package to help out the business owner to capture a nice 360 degree room views and embed to their website.
KT Management Tenant Portal
KT Management Tenant Portal serve as a "Hassle Free Self Service Portal" where the tenant of KT Management can use it to view outstanding invoices, paying outstanding bills, consignments arrival, submitting appointment, updating personal profile and more.

With the tenant portal, it helps the business by allowing their tenant to self service rather than always have to visit their office to so which is inconvenience for the tenant. The portal also consist of an announcement module where the management can display the latest announcement to their tenant in the tenant portal.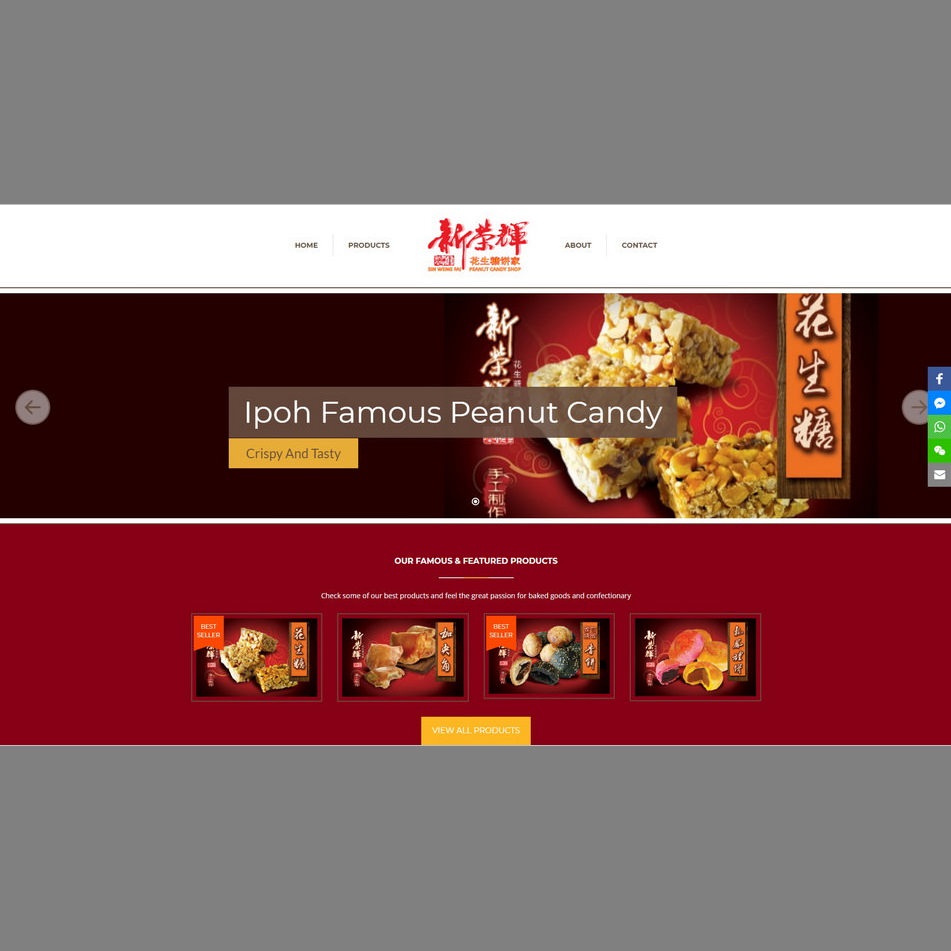 Sin Weng Fai Website
Sin Weng Fai is famous for their peanut candy and kaya puffs. With so their popularity got restraint due to lack of online presence on the web and customer having difficulties to travel to their shop correctly and conveniently to purchase their goods. We've suggested Website Setup, Facebook Pages Setup and Google My Business listing to raise online presence to their possible customers. With our help, their store now have higher number of customers due to the online presence of their business.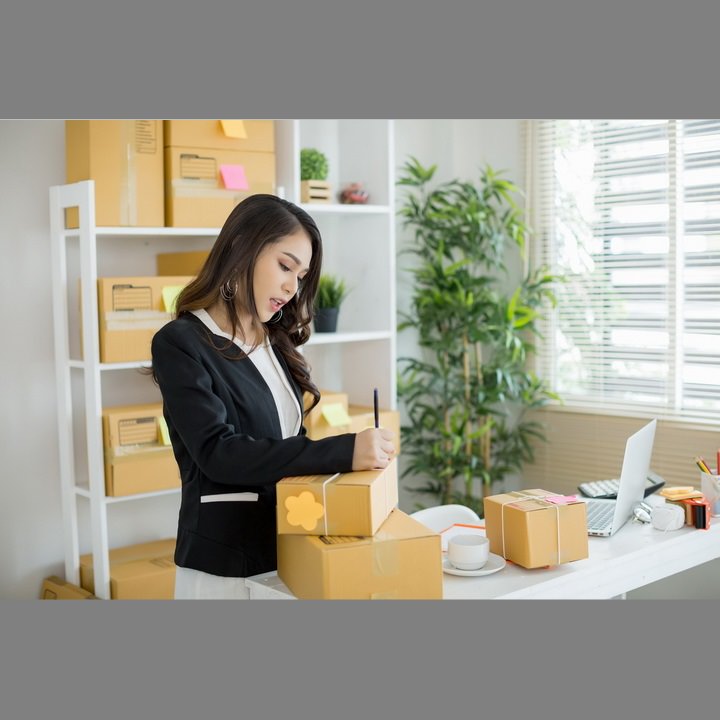 Parcel Management System
Our parcel management system records all the incoming and record parcel collection when the parcel owner comes to collect it. Upon receiving an incoming parcel, the user able to search the database for valid recipient before checking in the parcel to the system. As the parcel check in, an email will be send to the owner notifying that the parcel is ready collect from collection point, and a label will be printed out for labelling the parcel for easy finding the parcel upon parcel collection later.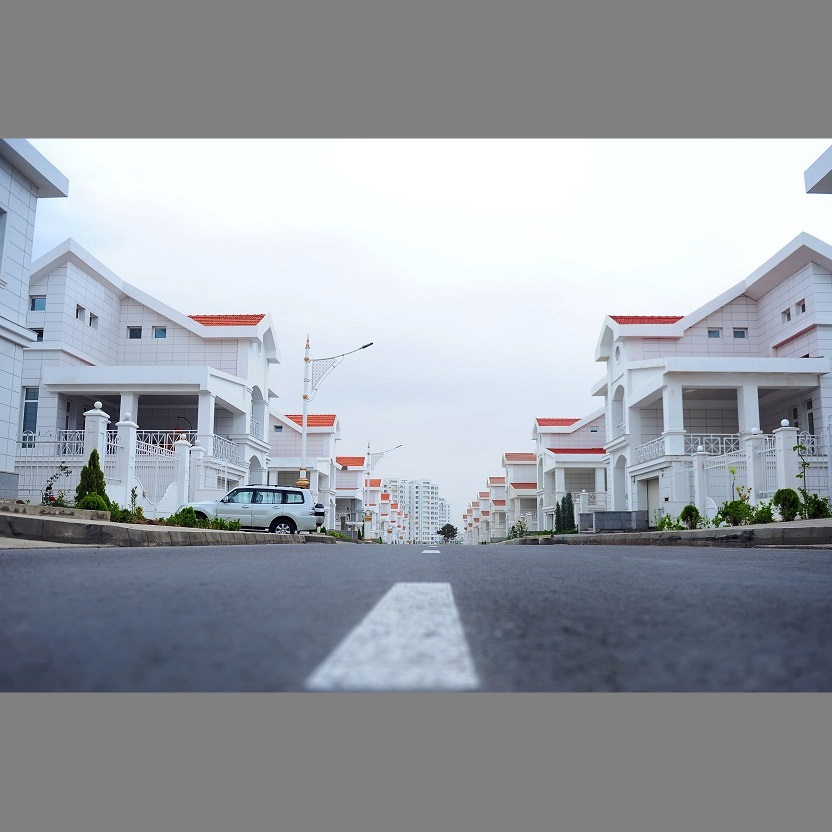 Hostel Management System
Our hostel management sytem are hand crafted to fulfill the business owners need. The system will handle all tenant profiles, booking, check in, check out, contract management, complain / maintenance management, property and rooms, invoicing system and more. Our hostel management system are able to customize to any add ons or requirements based on the business owner needs.

Existing client are currently using our system to manage over thousands of rooms and growing.
Simple Invoicing System
Simple invoicing system provides the basic needs for small business issuing e-invoice on the fly with a few clicks. Customization are available based on business needs.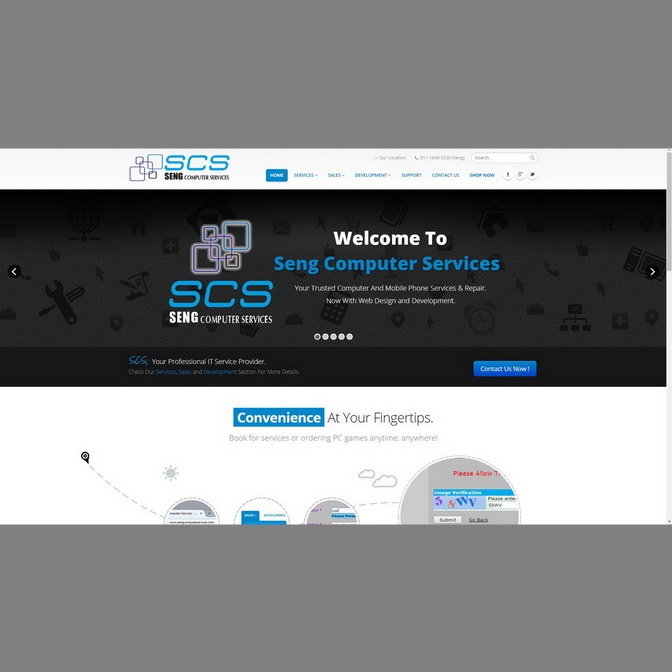 Seng Computer Services
Seng Computer Services web design and development covers many computer and mobile services locally in Kampar. With the website being built with different web pages for different services, the chances for the business to be appear on Google are much higher compare to other local businesses without a web pages.
Dream of Flowers
Dream of flowers is one of the largest chrysanthemum supplier in the south east asia. With the website now setup, international potential customer are able to find our client on Google now.
Fatt Kee Buffet Caterer
Fatt Kee Buffet Caterer is a local caterer business based in Ipoh, Perak. Their website equipped with different menu and canopy packages, together with frequenly asked question and answers where customer able to self-service which significantly reduced the customer enquiries about the catering or canopy services.

A few online booking form is implemented on the system to allow customer to book for a catering online without the needs of physically to book for the catering service in the client's business location.
Work Experience
October 2020 - Present
EasyRenz Technologies Sdn. Bhd.
Co-founder & Chief Technology Officer
With the Covid-19 pandemic hitting the industry, we're co-founding with partners to form EasyRenz which digitalize and automate the renting process and tenant managment - An automated & smart tenant management solutions for the market. Other than managing proterty digitally, we do also allow user to have control of their property remotely via smart devices such as Smart Meters and Smart Door Locks.
July 2019 - Present
Office Opening
GameXpress & SenGz Development
After years of progression in the career, we're moving a our first proper office located in Kampar, Perak. Instead of working in a dorm room in the past, we're opening an office for Seng Computer Services and SenGz Development here in Kampar, where customers can find us more easily in the area.
December 2017 - Present
GameXpress
Founder
The retiring of SenGz Game Store and officially become a registered company - GameXpress. Although we've change the company name, the service we do provide are still similar to SenGz Game Store that started few years ago, with fast delivery and great customer support on customer game purchases from our store.
January 2017 - May 2017
Exabytes MY
Digital Marketing Trainee (Internship)
In order to fulfilled my degree studies in university, I've chosen this position to extend my knowledge and skills on Digital Marketing such as Google Analytics and Google Adword. Besides that, it do extend my knowledge on Search Engine Optimization and skills on how to improve website visibility for more audience.
September 2016 - December 2017
SenGz Game Store
Store Owner
GameXpress delivers digital PC game to any part of the seller in Malaysia for almost instantly (Usually within 30 min.) thus saving the time for the physical copy of the game being shipped to the customer and customer will be able to download and play the game immediately after they receive their purchase via email.
April 2014 - Present
SenGz Development
Full Stack Web Developer
Here I begin my web developer career. I do help people, small businesses or companies to deliver their website to the world and increase their exposure on the internet. I accepts freelance web development job around the local area in Ipoh or Kampar and had websites for our clients.
May 2012 - Present
Seng Computer Services
Founder
Everything starts from during university life where you found people having difficulties on repairing or fixing their computer locally in Kampar. With the demand in the market locally, I've picked up the computer repairing skills on my own during my spare time. I started Seng Computer Services as my hobby to learn and fix computer issues and as of today I have 12 years of experience in this field.
Education
2013 - 2016
Bachelor of Computer Science (Hons)
University Tunku Abdul Rahman (UTAR)
2015
Google Adwords Certified
Google Partners
2012
Foundation In Science
University Tunku Abdul Rahman (UTAR)
2007 - 2011
Sijil Pelajaran Malaysia (SPM)
SMJK Poi Lam, Ipoh
Testimonials
Seng is a very helpful person on giving advices on how to improve our company search presence on the internet. He had help me to create our website with tenant portal system which allows our customers able to check and pay their bill and submit request to us online. A bilingual website is created as suggested to Seng on our target customers. It is recommended for people who want a good looking website and search presence on the internet to look for Seng to give you assistance on these related field.

Mr. Kent KT Management, Manager

Specially thanks to Seng on helping to create a website to boost our local catering business. He had assisted us to create a website allowing customers to view our menus and dishes online and also able to reserve a catering business as if needed. The website equipped with 360 degree room tour which help the customer to serve themself and it increase the online visibility of our business.

Mr. Wong Fatt Kee Buffet Caterer, Founder

Special shout out to Seng on helping us creating and managing our website SEO and helping us to create a business listing on Google Maps! With such online presence, it have brought us more customers locally and more online enquiries and ordering. Seng is patient on understanding our issues and suggest solution towards our problem and it works.

Ms. Mun Yee Sin Weng Fai Peanut Candy Ipoh, Store Owner

We've run into some issues on our existing system where it's too complicated for our staff to use and generate a proper daily or monthly manufacturing for our factory to work in faster pace due to high volume of order. As refer by a friend of my he introduced Seng to be on understanding my business issue and provide us a solution. Seng came out a solution to replace the old invoicing system and manufacturing summary system to accepting order and issuing invoice in a much faster and easier way, also their system do help out the manufacturing part a lot by providing a summary to my manufacturing line what to produce. With such enhancement it speed up our production line hence increase our manufacturing efficiency. Big shout out to Seng providing us such solution and resolve our issue.

Mr. Nang Local Bun Manufacturer In Ipoh , Manager
More About Me
Full Stack Developer
I love to help local businesses to increase their online presence by enhancing their businesses with website, together with the social network profiles together with the search engine tools. I've been a freelance developer since 2014 which crate systems or tools to help digitalize their business models and help local businesses to gain more online presence. Personally, I would always like to hear business issues and we will look into a ways on how technology could assist or resolve the difficulties the business is facing.
Technician
I do believe that if you have an hobby with your passion on it, you can do it even better. I am a tech support since when I am secondary school as a helper on solving computer issues in my school. As I complete my studies and proceed to my tertiary study, I've been spending more time on this field, making me an expert in PC software and hardware diagnosis and repairs.
PC Enthusiast
I was first to have access to a computer when I'm 6 years old, with the intention on playing a very legend game - Starcraft. Such interaction with computers at my very young age draw me to have growing interests on PC hardwares, turning myself into a PC Enthusiast and always keep myself up to date on any new PC technologies.
Entrepreneur
Love to take risk and dare to fail. I do believe the greater the risk the greater the return. Started from repairing computer, expanding to offer more services on repairing, then offers web development, further with digital game store. Every single steps has been proceeding with unexpected adventures ahead. I am looking foward what may come next!
Drop Me A Message
Feel Free To Drop Me A Message If You Would Are Looking For Freelancer, Like To Know More About Me, My Services, My Experience Or If You Would Want To Chat With Me About Geeky Stuff.

---

Address Ipoh, Perak or Kampar, Perak
Facebook www.fb.com/S3ngSengWong
E-mail hello[at]sengz.net
Contact No. [Kindly Request Via Email]